Date: 27th August 2011
Venue: Melbourne Showgrounds
Event: Manifest 2011
Frack's theme: 甘すぎプレゼント!
GPOY!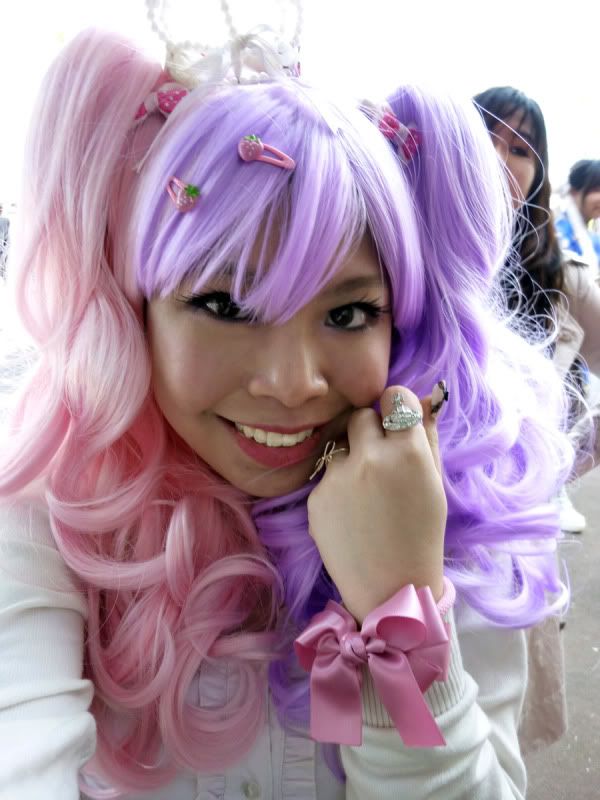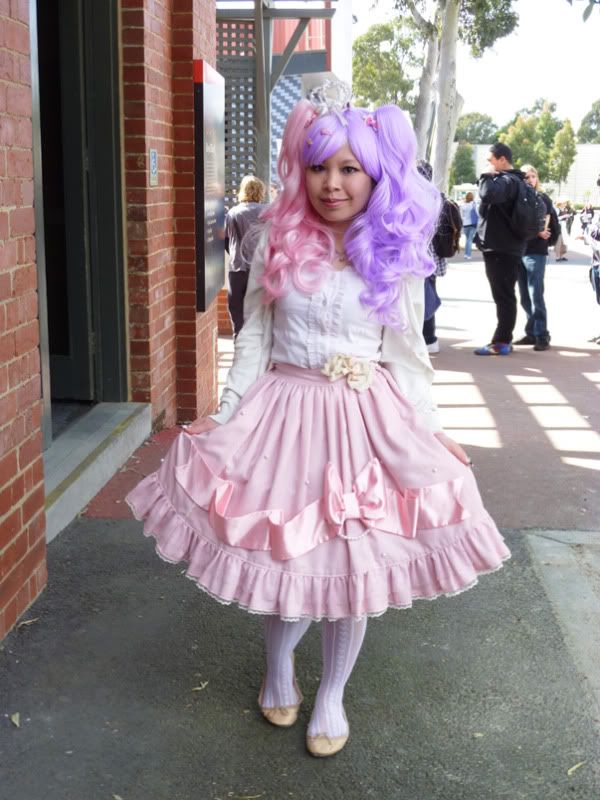 Everything besides skirt: offbrand
Skirt: Angelic Pretty Present Box
(I highly recommend them! Excellent service, fast shipping and lovely wigs. I got so many compliments on the wig I can't even. Also, one of my favourite things about the wig is that it's so soft you can comb and style it really easily. It doesn't get all tangled and nasty like other wigs.)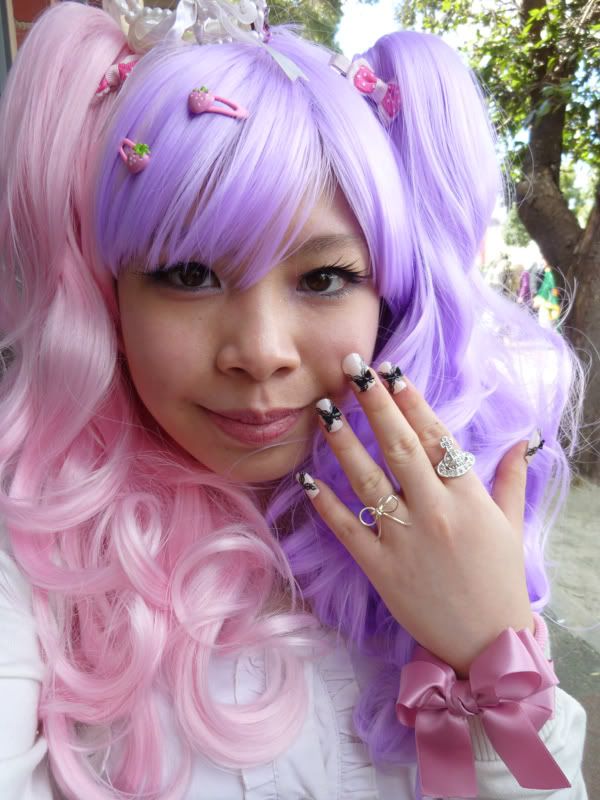 Ooohh lookit my nails. This was the very first time I tried on fake nails and man, were they a bitch to use. I couldn't press the buttons on my phone keypad, the nails kept getting stuck in my hair, they got in the way of everything! But they were pretty so that's okay.
Kimmie, my darling friend who came with me and was invaluable in helping me do stuff while my nails were busy being stuck in whatever. The pic is tiny because I look a bit like a huge cow here.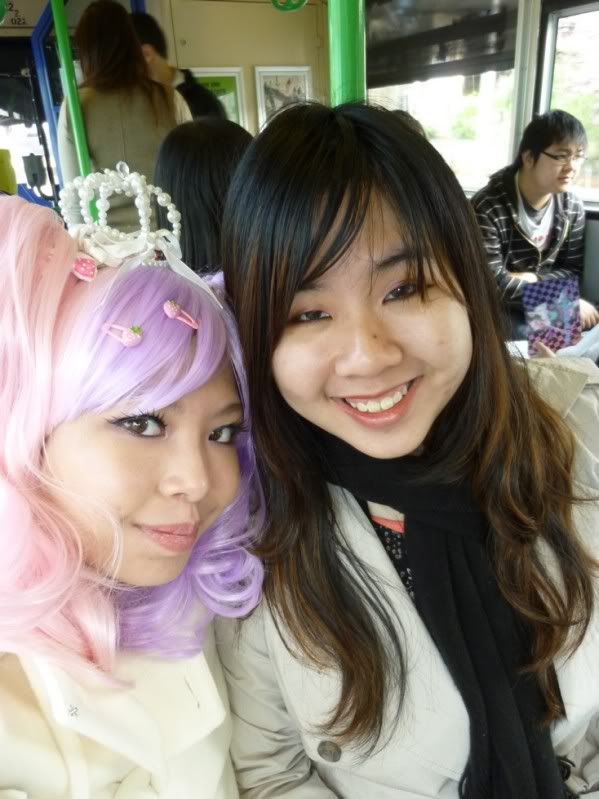 And it's me with a random cute guy! Lol. I should have asked him which character he was cossing but I was busy being distracted by his looks haha.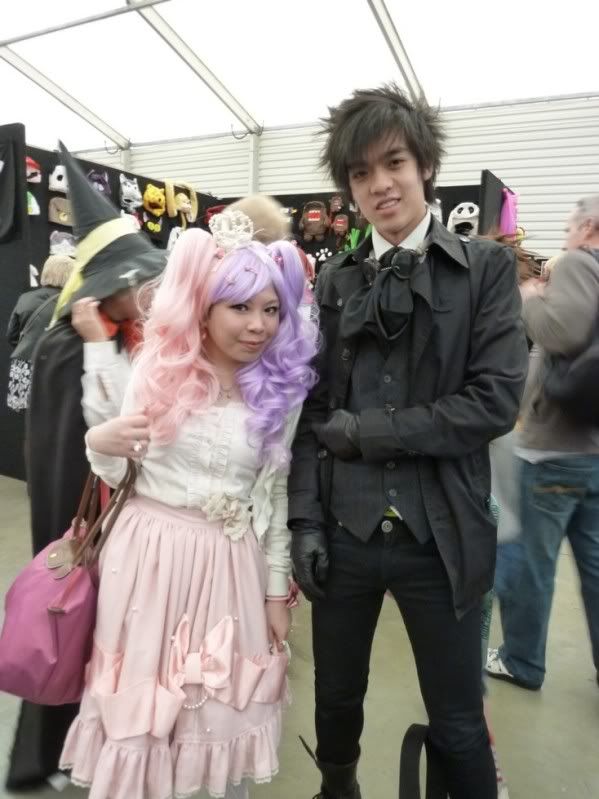 This was the first time I've been to an anime convention in Melbourne and I must say I enjoyed myself thoroughly! The level of cosplay ranged from eye-poppingly amazing to mediocre. There was of course, the usual array of Naruto and Bleach and Vocaloids, but my day was made the moment I set my eyes on 2 the Kuragehime cosplayers!
Tsukimi-channnnnn <3
Kuranosuke <33333333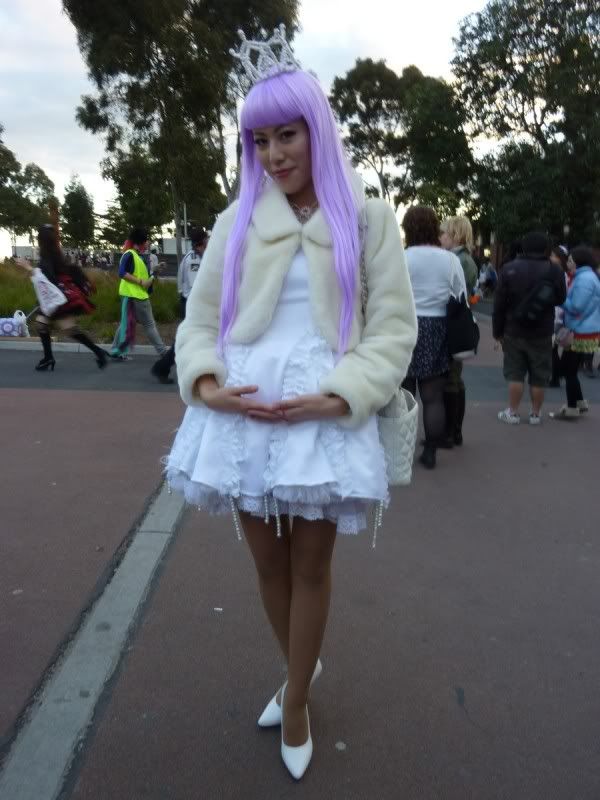 Teeny little cosplayers! Have you ever seen anything cuter?!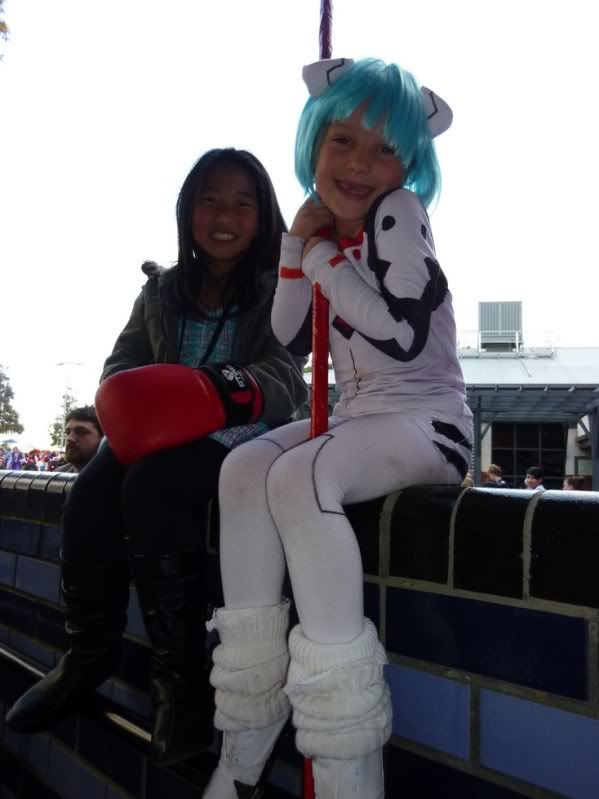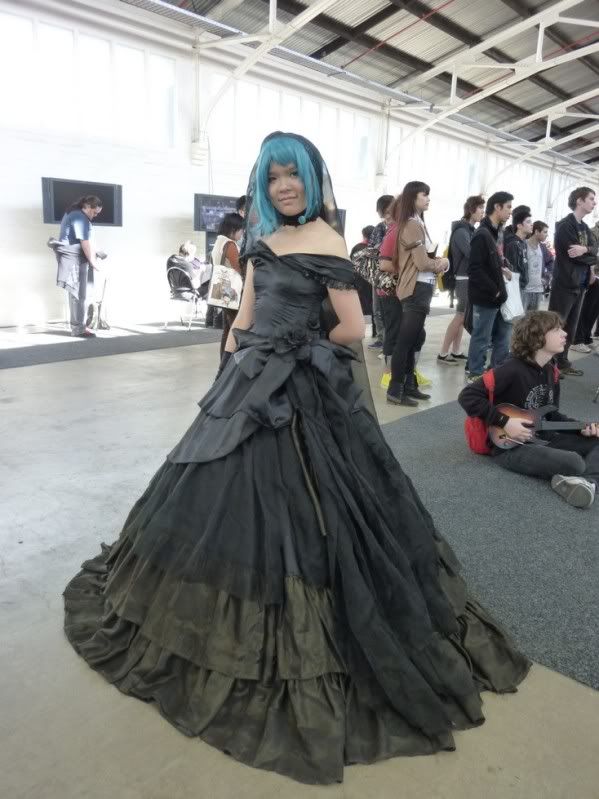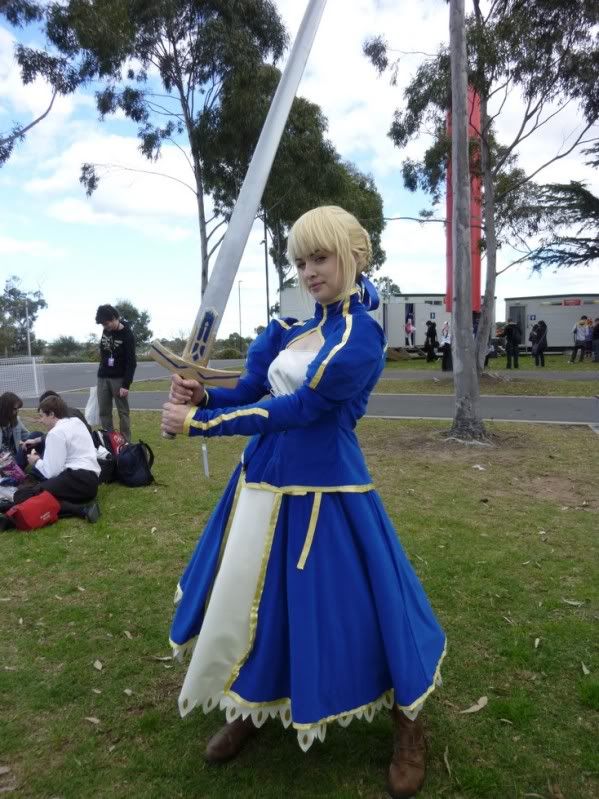 Just look at her! The amount of detail on her dress, the make-up, the eyes, everything was so perfect!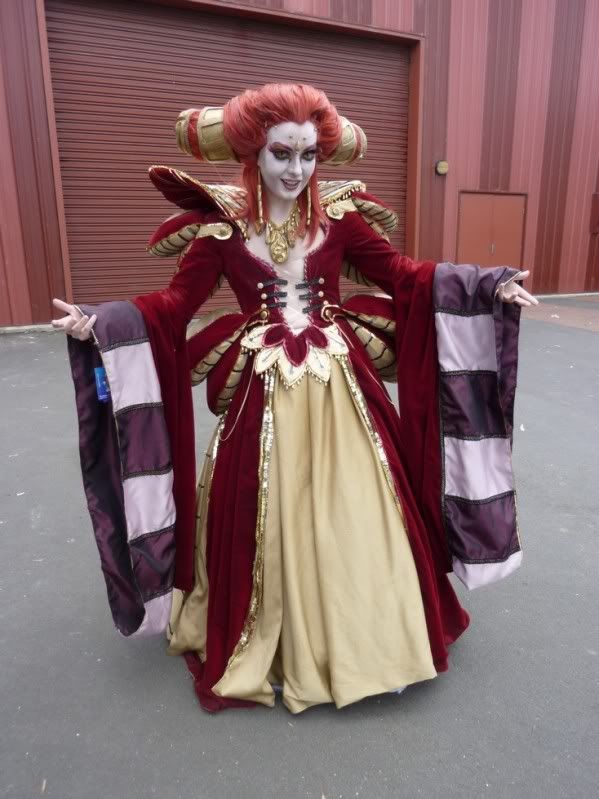 Cloud & Sephi! Gotta love the classics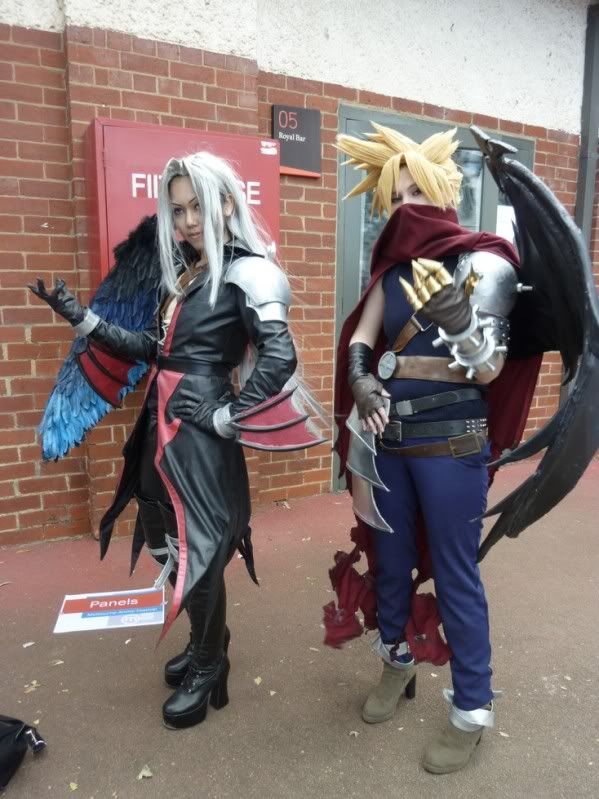 This guy is so many kinds of cool.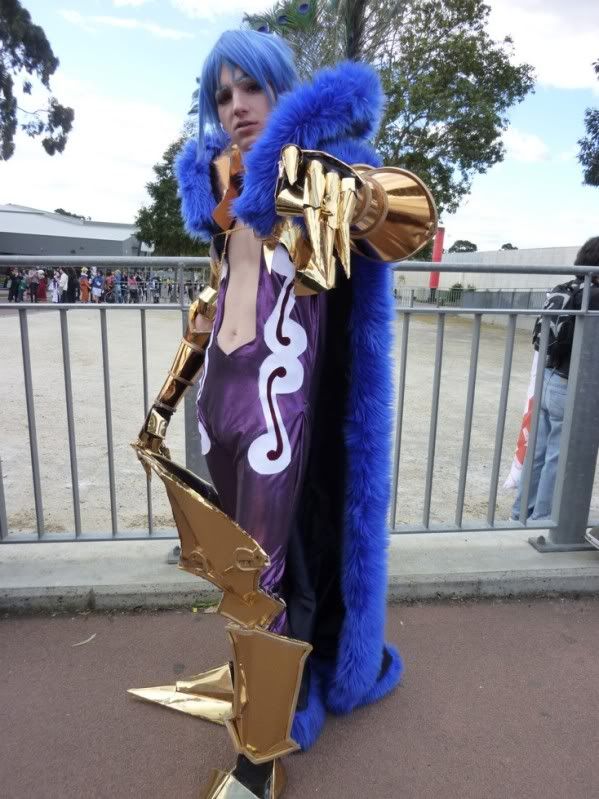 I love Sailor Pluto. Just sayin' but I do. She doesn't get enough credit.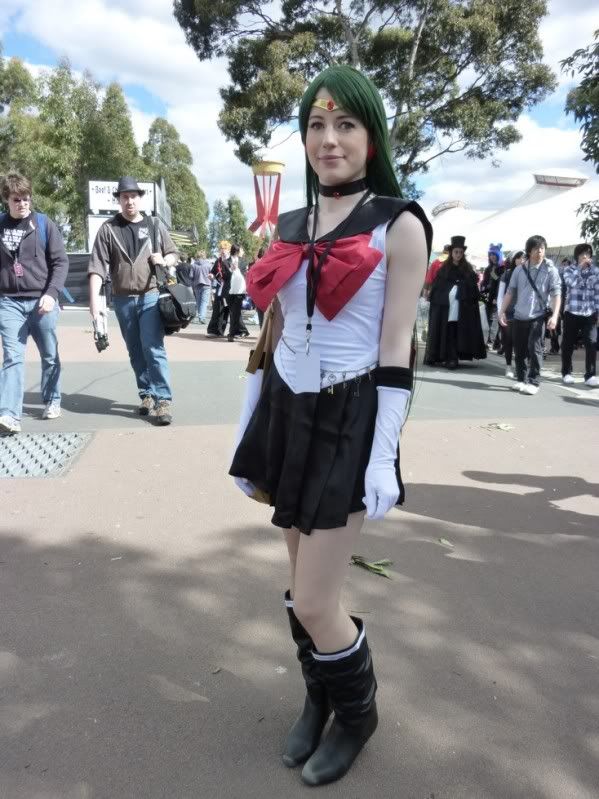 Some good ol' Kuroshitsuji shounen-ai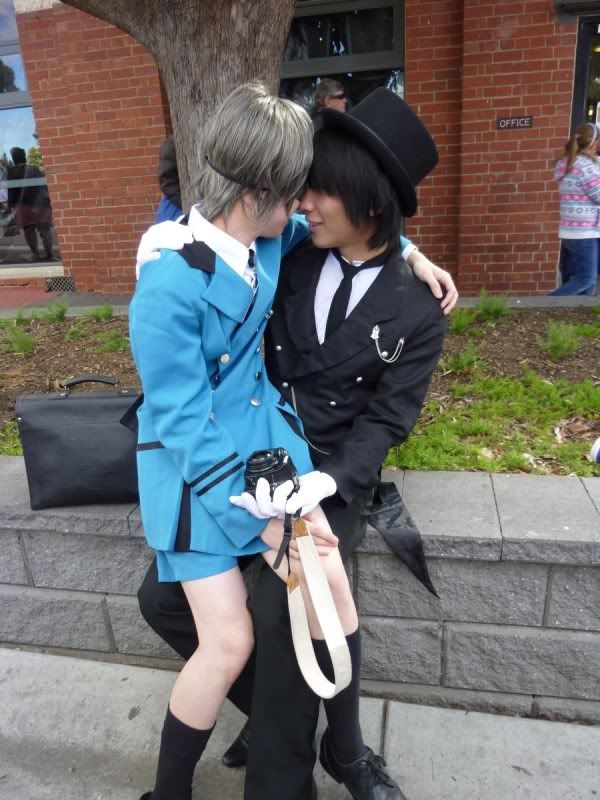 Ciel!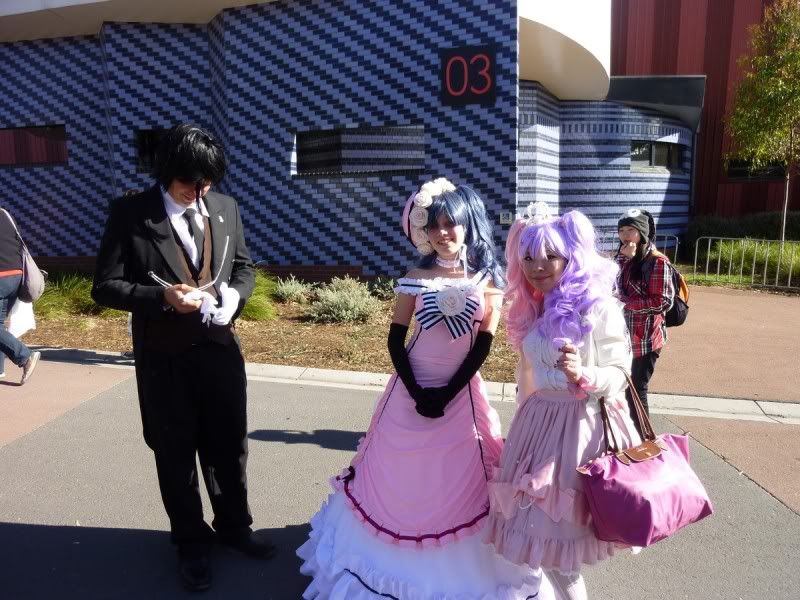 The lolis at Manifest also met up for a little picnic lunch on the grass so I got to meet all the girls again <3
Now for the lovely lolis of the day: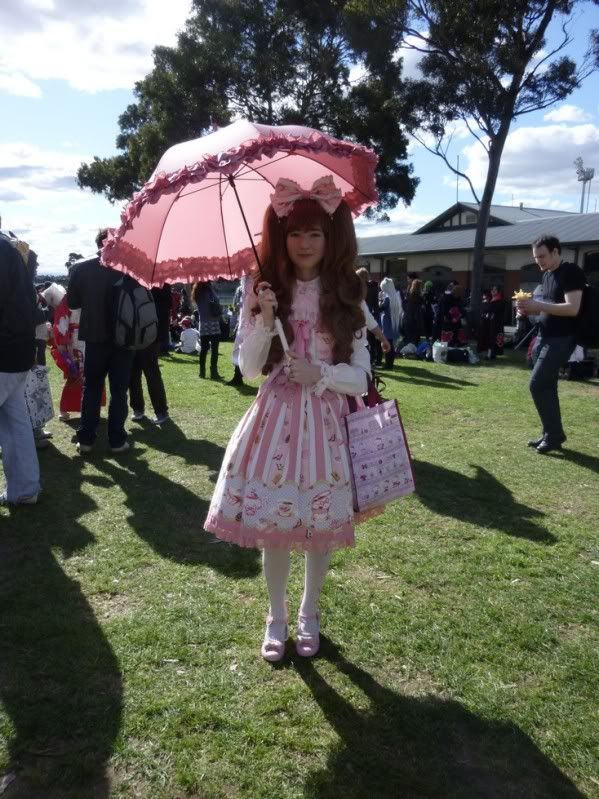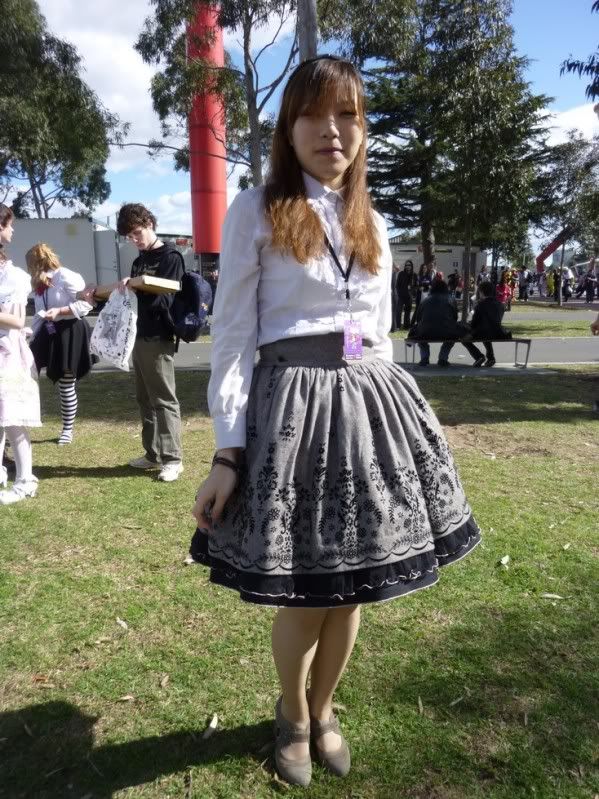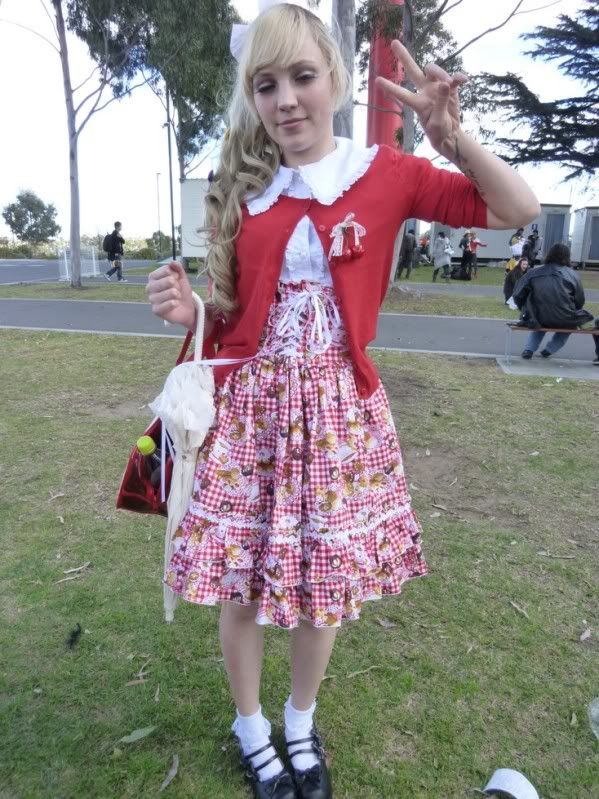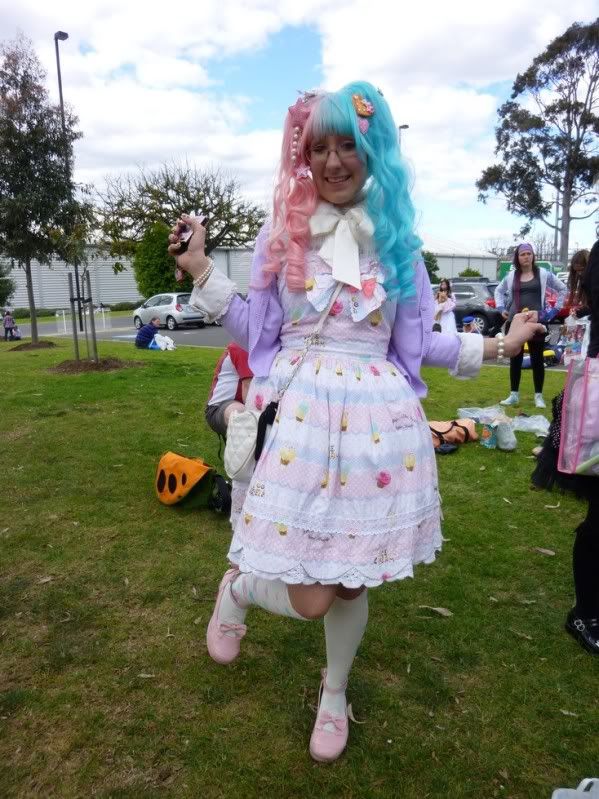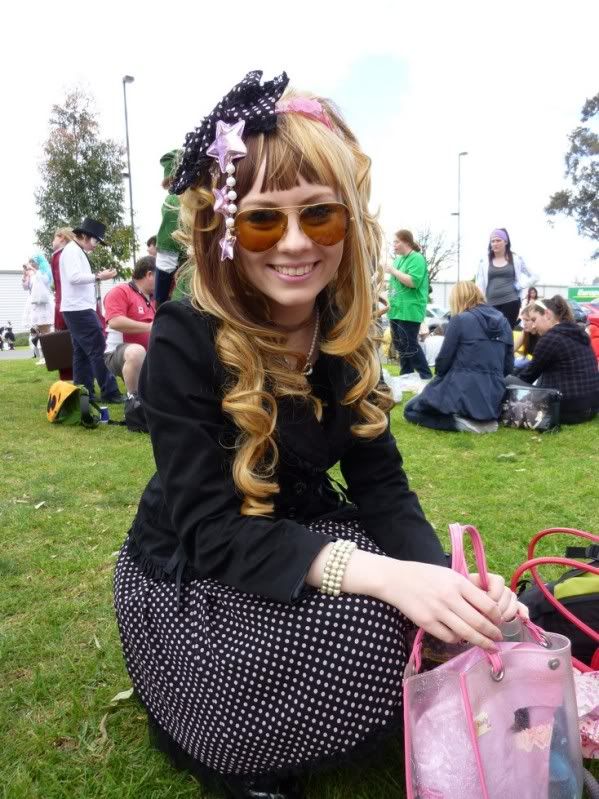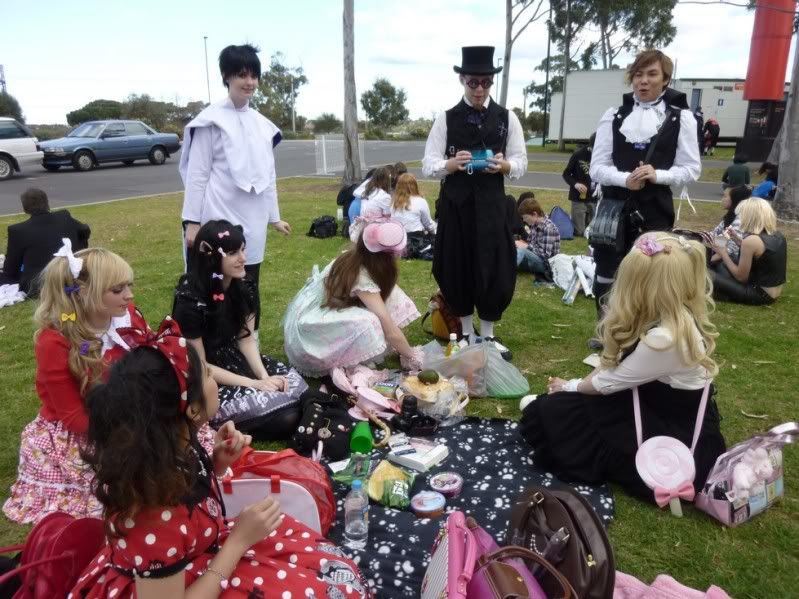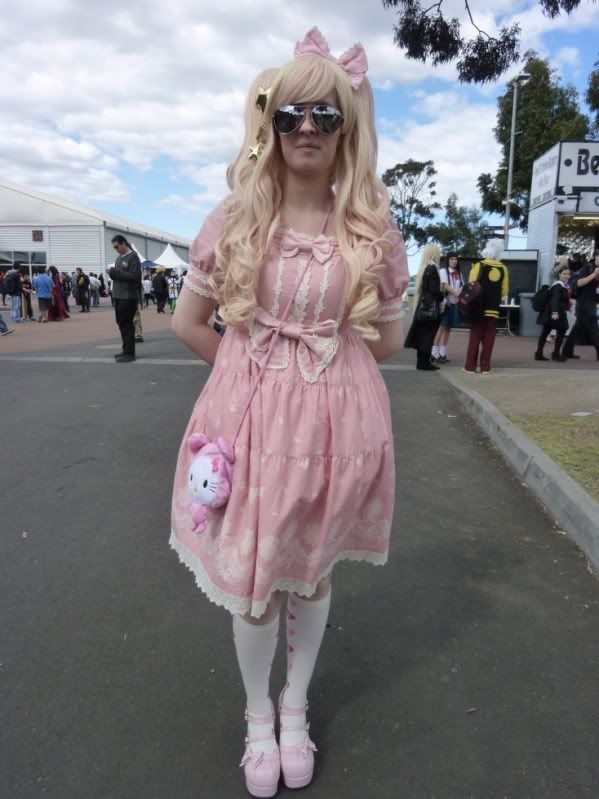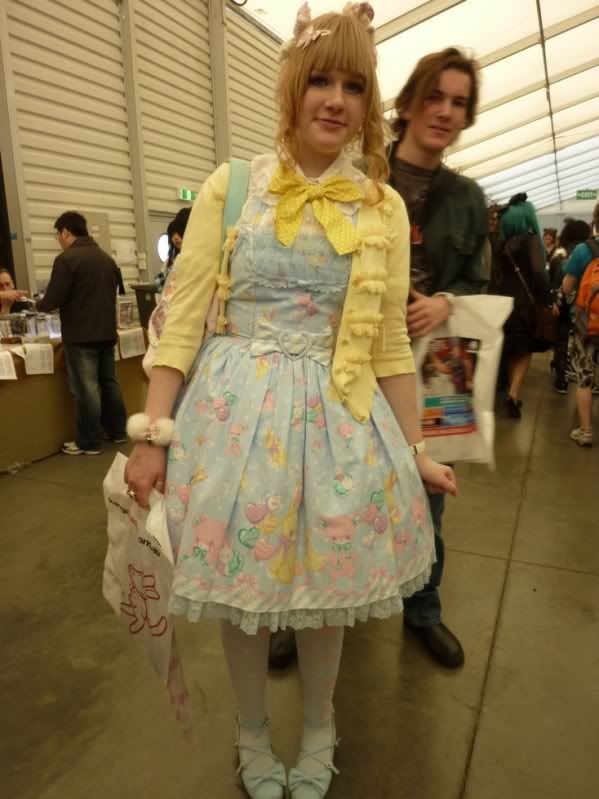 The cosplay competition was pretty entertaining though I could have done without some of the skits.
The Trader's Hall was AMAZINGGGG. So much better than any of the Comic Fiestas I've been to. There is actually interesting stuff to buy! There were 2 lolita stalls,
One Day in Paradise
(from the store of the same name owned by our lovely Marie) and
Tokyo Hardcore
.
I bought a beautiful new brown Meta bag from Tokyo Hardcore. Love it to bitsss. Pics of it in the next post!